Back
Check out Gibraltar's new Developments
Clemence Suites & Buena Vista Park Villas Phase 3
10/08/2016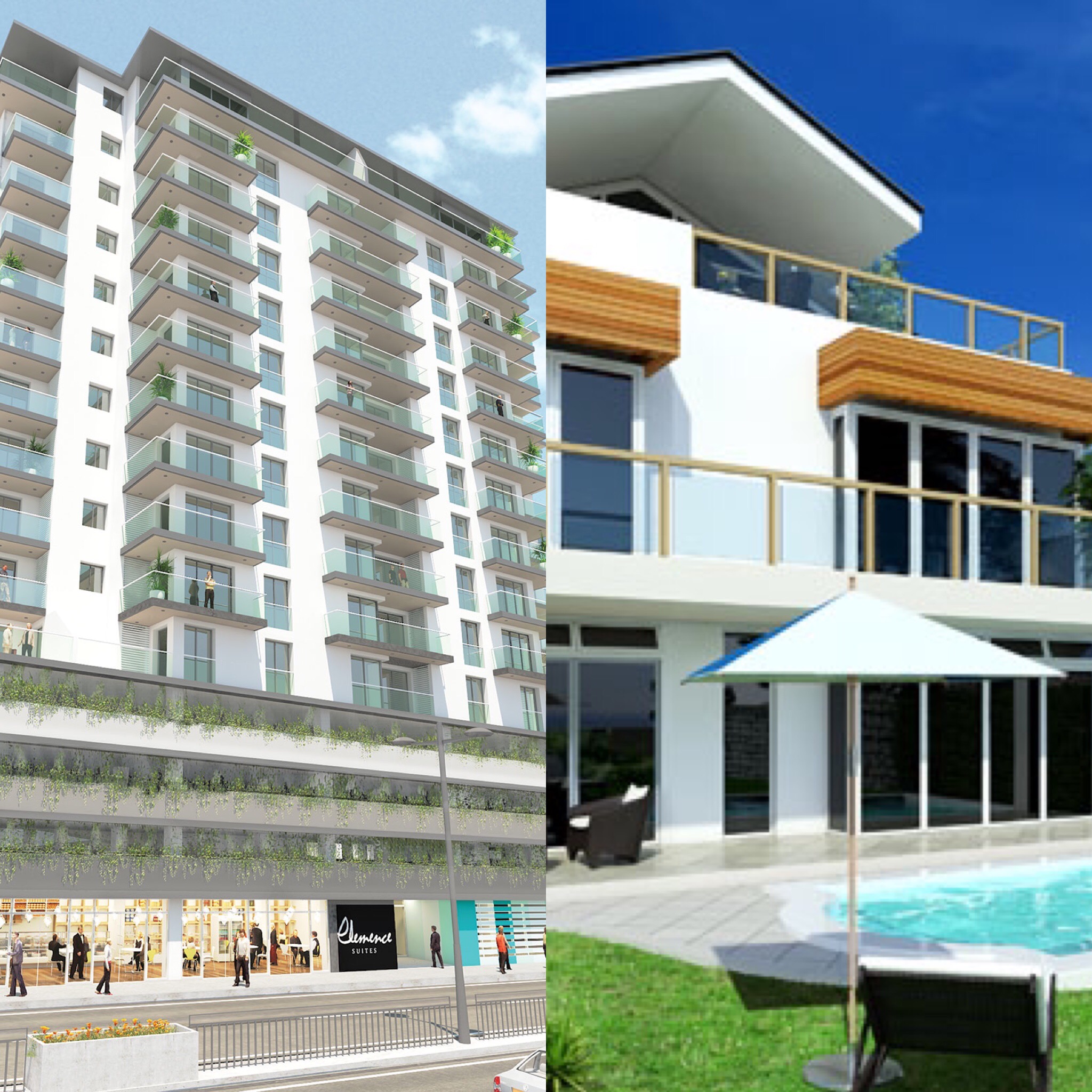 Clemence Suites -
Intelligently designed to offer the utmost in practical living, all of the apartments will have a utility space and all of the two bedrooms will have a bathroom plus a separate shower room. With an emphasis on lifestyle and space this development will be the ideal address for professionals and young families and, at such superb value for money, these apartments will also make excellent buy-to-let investments.
With high quality finishes throughout, Clemence Suites will boast numerous features including:
Oak engineered wood flooring, Generous fitted wardrobes in all bedrooms, Double-glazing, Air-conditioning with reverse cycle climate control, Avant-garde fully fitted kitchens – Bosch or equivalent, Under floor heating in all bathrooms, Private parking in the secure covered garage, Fitness centre and indoor swimming pool, Cafeteria.
Just a 15-minute walk from the city centre, 10-minute walk from the Gibraltar Airport and Frontier and a 5-minute walk from beaches, everything will be close at hand. With numerous proposed developments in the pipeline including the new Holiday Inn hotel, a super luxury marina project, the entrance to the Wine Vaults, major extension works at the Caleta Hotel along with its new state of the art residential scheme, and the new access tunnel to the Frontier this location will look to become the first port of call for those coming to Gibraltar.
Buena Vista Park Villas Phase 3 -
Set on the historic site of the Buena Vista Battery, this unique new development is a first for Gibraltar. Contemporary yet understated, it's an exclusive collection of executive townhouses and detached villas with gardens, solariums and swimming pools.
Investing in a Buena Vista Park Villas property makes perfect sense, from location to lifestyle.
Continental views across to Africa and Europe with 300 days of sunshine each year. Unrivalled privacy and security in a gated community.
And, of course the many tax incentives that Gibraltar offers, including a Category 2 residency status, designed for high net-worth individuals relocating to Gibraltar, no capital gains tax, no VAT or inheritance tax.
The aim behind Buena Vista Villas is to achieve timeless elegance in a natural and historic setting that families will be pleased to call home.
For further information on the above please do not hesitate to contact us on +350 200 41110 or info@gmihomes.com.